If you're stuck indoors with your kids (or you're a work at home mom like) you need to find indoor activities for kids, especially if they are young.
Here are 22 fun ideas to keep kids under 6 entertained at home while developing their math skills and fine motor skills.
They are also super fun to make!
---
#1 Toilet Paper Roll Bunny
Check out this super easy toilet paper roll craft.
A cute bunny!
Your child will love painting, learning about colors, and practicing fine motor skill development while making a super cute bunny that can also be an ornament for the house!
Find the complete instructions by clicking here.
#2 Easy, No Cook Playdough Recipe
How fun is it to make your own play dough (and play with it later!)?!
The greatest thing about this playdough recipe is that you won't need to cook, so zero risks for young kids, thus making it one of the perfect indoor activities for kids under 6.
You can learn how to make it by clicking here.
You can also take a look at this Youtube video I made with the whole process (and if you like it, please subscribe to my Youtube channel).
#3 Toilet Paper Roll & Egg Carton House
All you need is some recycled materials and things you probably have around the house to build this perfect toilet paper roll and egg carton house for your little one's toys!
#4 Super Easy Art With Tape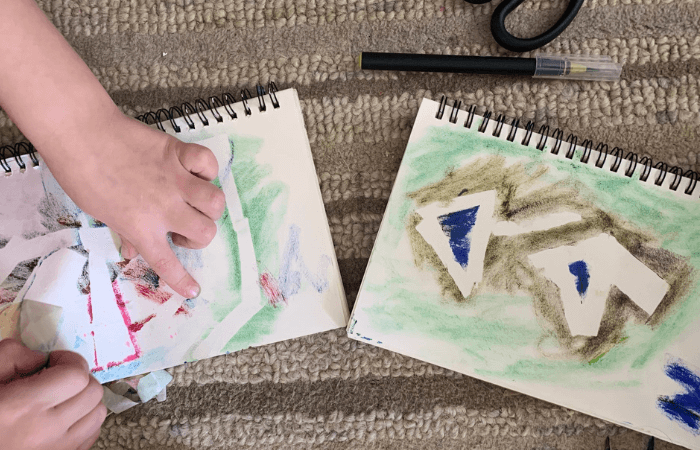 This is a wonderfully easy craft that preschoolers and toddlers can make for you!
All you'll need is paper, masking tape, and a marker or colors!
You'll be left with a work of art that you can totally frame or stick to your fridge!
Click here to find more information in the Blue and Hazel blog.
#5 Tissue Paper Flowers
These beautiful flowers are super simple to do, and will provide a good boost of fine motor skills!
You can get creative with colors, and add small fun things like bees or a little garden!
You can even "plant" them in small pots around the house!
Click here to see how you can do them in Momma Lew's blog!
#6 Play Time With Printable Letters
These adorable letters can make one of the best indoor activities for kids, especially preschoolers!
Just print, cut, and learn about the ABC is a super fun way!
Find more about it in Paper Heart Family by clicking here.
#7 Milk Carton Planter
Victoria from Easy Activities for Kids had this amazing idea!
Repurposing milk cartons into super cute planters, one of these indoor activities for kids that will keep them in touch with nature, and bring more life to your house.
Kids will love decorating these planters and learning about gradening at the same time.
You can find more about these in Easy Activities for Kids.
#8 Edible Peanut Butter Play Dough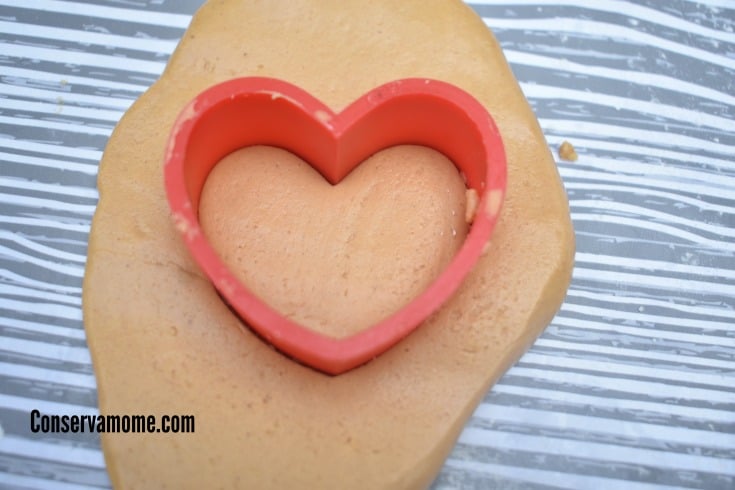 How about playdough that's kid-friendly to make… and a delicious treat!
This edible peanut butter playdough recipe will bring hours of delicious fun for your kids!
It's so simple to make, and play with, the hardest part will be not eating it!
Elia from conservamome has the recipe here!
#9 DIY Musical Instruments
Start your own band with these 5 simple and cute musical instruments your kids can make, and play with!
Build creativity, and math skills, while you make beautiful music!
For more information go to Team Cartwright's blog.
#10 Rainbow Jar
Check out this easy science experiment, that's colorful and fun!
You can make this with things you have around your house, and your preschooler (or toddler) will totally love it!
Find the complete guide in Debra's blog.
#11 DIY Queen Esther Puppet
Learn about Queen Esther's story by making this easy puppet with your children!
It's simple to make and play with, and you can use things you probably have around the house!
Ellen's blog has all the information about it, click here to find out!
#12 Pom Pom Snail
Niki from Toot's Mom Is Tired has the instructions for this super cute and fun pom pom snail!
You can make this with your toddler at home on a rainy day, and then decor the house!
#13 Rainbow Fish
Paint a cute rainbow fish with your preschooler!
It's easy, it promotes fine motricity, helps your child learn to paint inside the lines, and will make for the cutest fridge decoration!
Find inspiration in Nadia's blog by clicking here.
#14 Pom Pom Bunny Card
This Easter bunny card is an adorable gift for grandma and grandpa!
Your toddler can help to make it and paint it inside, just make sure that you snap a picture before delivering it!
Find out how to make it by clicking here.
#15 Pipe Cleaner Sewing
Develop fine motricity, and entertain your toddler for hours at a time with this clever hack.
Pipe Cleaner weaving is an improvised activity that helps with the very concept of sewing!
Check out the whole thing at Cintia's blog by clicking here.
#16 Sticker Path
A creative way to develop fine motor skills, and learn patterns, letters, numbers, depending on the path you follow!
Additionally, by alternating two colors your preschooler can learn basic sequences!
It's hands down, one of the best indoor activities for kids under 6.
#17 Cotton Swab Painting
Practice fine motor skills, pencil grabbing, and painting inside the lines by painting with a cotton swab.
Draw patterns your child loves and ask him or her to paint inside the lines with the correct colors, you'll get a beautiful painting and you'll help understanding color patterns, and developing early writing skills.
#18 Easy No-Bake Salt Dough Recipe For Kids
This easy salt dough recipe is perfect for children under 6 years old because it doesn't require baking!
Your little one will master valuable kitchen skills and learn how to make salt dough, play with it and make gorgeous ornaments!
#19 Two Ingredient Oobleck Recipe
This is a must for Dr. Seuss lovers!
If you've ever wanted to learn how to make Oobleck at home, as in Bartholomew and the Oobleck, this recipe is just for you!
It's a fun, science experiment for children and parents alike.
#20 Fine Motor Paper and Clay Collage
This beautiful collage will help develop your child's fine motor skills.
Let your little one rip the paper and easily make a fun collage that will make an amazing decoration!
Find out more by clicking here.
#21 Edible Finger Paint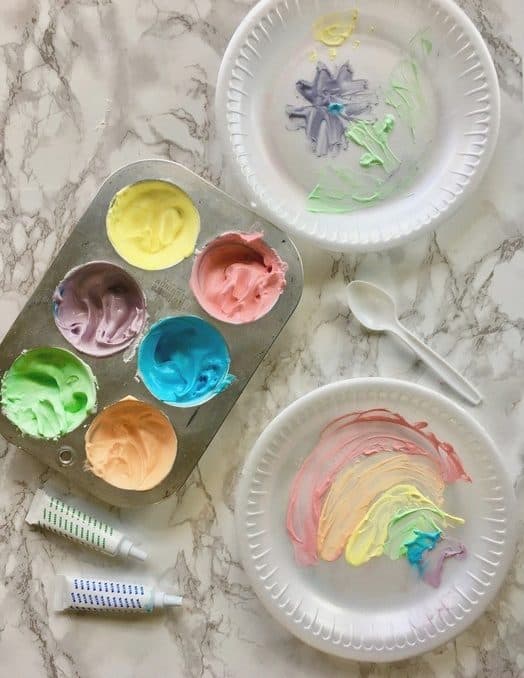 What's better than non-toxic paint?
Edible paint!
Lose your worries, these paintings are one of the easiest indoor activities for kids!
Make it in less than five minutes using just two ingredients, but play hours with it!
Find the recipe by clicking here.
#22 Mandala Coloring Pages for Kids
Practicing painting inside the line?
These collection of free printable mandala are a super easy kid's craft project that will provide hours of entertainment.
Just get your colors ready, print and go!
As a plus you can decorate them with glitter (I love glitter!)
Get the pages in the Country Hill Cottage blog!
#23 Mini Mushroom Jar Terrarium
These gorgeus mini-mushroom jar terrariums are super fun and super cute!
You can even make a science project out of it, or mass make them with your children as a take-home party favor!
Keep it in you craft repertoire, find all about it by clicking here.
It's A Wrap
This is it!
22 super easy and fun indoor activities for kids under 6 years old that will help your child develop fine motor skills, and will keep him or her entertained for hours!
Have you tried it? Let me know all about it in the comments!
Share this post with your friends!
Keeping a blog takes a lot of work, but having wonderful people like you reading it makes it all worth it! So, thanks for reading, sharing, and subscribing!